Estate Planning in the Time of COVID-19 - https://elementpointe.com/2020/05/21/estate-planning-in-the-time-of-covid-19/


Estate Planning in the Time of COVID-19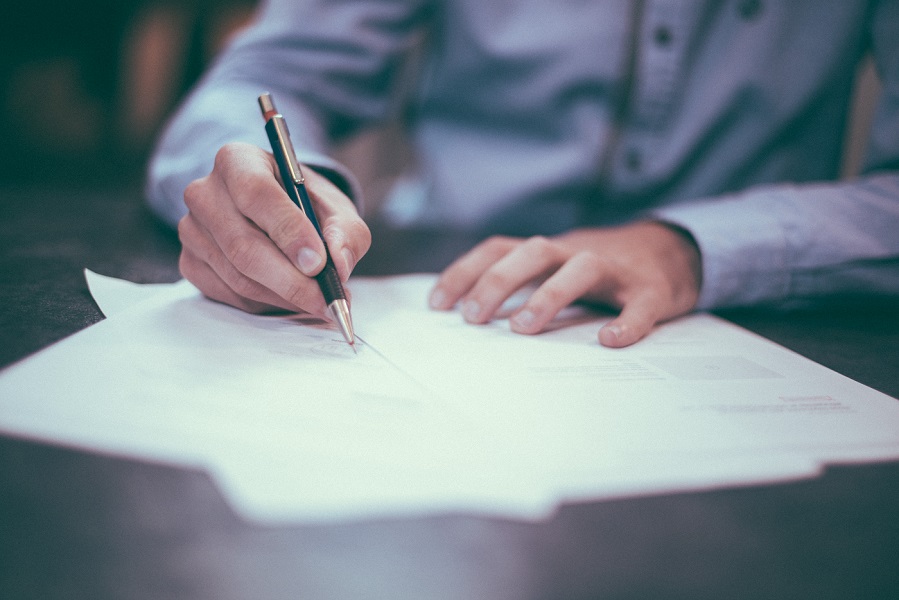 May 21, 2020
Estate Planning in the Time of COVID-19
The COVID-19 pandemic has wrought havoc in the lives of individuals and families across the globe. The financial impact of sharp decreases in asset values, combined with a general halt to much of the economy has investors and business owners alike scrambling to figure out how to mitigate the damage and navigate a way forward. For high net worth individuals and families, utilizing current low interest rates and depreciated asset values in order to complete certain wealth transfers is one way to help minimize the impact of losses and maximize potential benefit. Now is the time to consider whether wealth transfer planning opportunities including funding a spousal lifetime access trust (SLAT) to which your spouse may retain access, selling assets to an intentionally defective grantor trust (IDGT), or creating a grantor retained annuity trust (GRAT) are right for you. While these opportunities are available at any time, low interest rates and depreciated asset values make for a more favorable environment and a potential silver lining amid the clouds of today's economic storm.
If you have not yet used the entirety of your lifetime gift tax exemption and you already have an irrevocable trust, one simple way to utilize this period of asset depreciation that you may want to consider is to make further gifts to the irrevocable trust using assets depressed in value. If your assets increase in value due to an improved economy, the growth will not be subject to inclusion in your taxable estate, because the assets' growth occurs in trust rather than in one of your personal accounts or holdings. If you do not yet have an irrevocable trust, current conditions are favorable for you to consider whether creating a SLAT, an IDGT, or a GRAT may be right for you.
Spousal Lifetime Access Trusts (SLATs)
If you are married, the simplest wealth transfer strategy, particularly if you have not yet exhausted your lifetime gift exemption, is the SLAT. This is an irrevocable trust that allows your spouse access to the assets in order to pay their living expenses, even as you relinquish any control over the trust as the grantor in order to ensure it remains an irrevocable trust. Typically, grantor trusts in which the spouse retains such access are considered revocable, and therefore remain part of the grantor's taxable estate. A SLAT is designed to avoid this taxability because the spouse is allowed limited access, while the grantor's access is blocked. The assets can be used solely by your spouse for their own benefit. There are a few important considerations when choosing a SLAT however. For example, in the event of divorce, you cannot withdraw the assets from the SLAT. They would continue to be preserved and usable only by your spouse. And in the event your spouse passes first, you cannot take assets out of their SLAT. Instead, the assets would need to be spent or distributed as would have benefited your spouse, perhaps for use by your children. Still, for long-married couples, a SLAT often makes sense, and now may be an opportune time to transfer assets into a SLAT while their value is low in order to exclude any subsequent appreciation from your taxable estate.
Intentionally Defective Grantor Trusts (IDGTs)
If a SLAT is not the right choice for you, or if you have already used all or most of your lifetime gift tax exemption, current economic conditions are likewise favorable to consider creating another type of irrevocable trust called an "intentionally defective" grantor trust. Unlike a typical grantor trust, an intentionally defective trust ensures that the grantor continues to pay income taxes on any assets placed into the trust. So long as the grantor continues to pay income and capital gains taxes, the assets in the trust are able to grow tax-free and will not be included as part of the grantor's taxable estate. While an IDGT can be created at any time, it is particularly valuable to fund such a trust when asset values are low, because subsequent growth in value will not ultimately be subject to estate tax. With the stock market down from its pre-COVID height, placing investments into an IDGT now can help ensure that most of any future appreciation will be gift and estate tax-free.
Assets can be transferred to an IDGT either by gift or sale, but a sale generally involves fewer complications. The grantor sells their assets to the IDGT in return for a promissory note. The note will be for a fixed period of time and pay enough interest to keep in line with the Applicable Federal Rate (AFR), which is the minimum interest rate that the Internal Revenue Service (IRS) allows for private loans of various maturities. Because interest rates are low at this time, a note could be issued at a very low rate and still be considered at or above the AFR. With the expectation that the assets funding the trust will rebound in connection with market appreciation, the return on those assets could exceed any interest that has to be paid to the grantor on the note, and any excess appreciation (above the AFR) would be passed to the beneficiaries outside the grantor's taxable estate.
Grantor Retained Annuity Trusts (GRATs)
If you are relatively young and have a reasonable life expectancy, although you could consider a SLAT or an IDGT no matter your stage in life, you might also wish to consider a GRAT. It is important to understand how a GRAT works and why current economic conditions make it so favorable. When funding a GRAT, the grantor transfers assets into an irrevocable trust that is created for a fixed term, often ranging between two and ten years. The grantor must survive the entire term to reap the benefits, which is why a GRAT makes sense for some individuals and not others. During the term, the grantor draws an annuity from the trust. At the conclusion of the term, the remainder of the trust assets are transferred to the trust beneficiaries. The implied interest rate of the annuity is determined using an interest rate that the IRS determines monthly, called the Section 7520 rate.   The true benefit of a GRAT lies in what happens if the principal assets in the trust appreciate. The goal is for the assets in a GRAT to generate returns that exceed the Section 7520 rate.  If the remaining trust assets generate a rate of return in excess of the Section 7520 rate, that excess appreciation passes to the beneficiaries when the trust term ends without any further estate or gift tax levied.
Funding a GRAT is somewhat tricky. The best results are often achieved when the Section 7520 rate is low in order to increase the chances that the actual returns on the trust assets will exceed the Section 7520 rate and pass to the beneficiaries free of gift tax. Because interest rates are so low right now, the IRS has set the current Section 7520 rate at a mere 0.6% for June 2020. Assuming that assets placed into a GRAT will generate income at a rate in excess of 0.6% as the market recovers, now may be a good time to consider if creating one as part of your overall investment strategy makes sense.
Find the Right Fit for Your Family
Ultimately, deciding whether any of these trusts are right for your finances and your family will come down to your individual circumstances. The liquidity of your assets, their current value, and expected future appreciation are all important factors to consider. In short, SLATs, IDGTs, and GRATS can present long-term estate tax-savings opportunities and a possible opportunity to make the best of a market downturn. In this low-rate environment, it is worth discussing these and other planning options with your attorneys, accountants, and advisors.
Element Pointe Advisors, LLC ("Element Pointe Advisors") does not provide legal or tax advice.  The information provided in this article is general in nature, strictly for educational purposes, and has been obtained from sources believed to be reliable. No portion of this article should be construed as legal, or tax advice.  Always consult an attorney or tax professional regarding your specific legal or tax situation.
This article is provided for general information purposes only and should not be construed as investment advice.  Element Pointe Advisors does not make any representations as to the accuracy, timeliness, suitability, completeness, or relevance of any of the information provided. All such information is provided solely for convenience purposes only and all users thereof should be guided accordingly.
This article contains certain forward-looking statements that indicate future possibilities. Due to known and unknown risks and other uncertainties and factors, actual results may differ materially from the expectations portrayed in such forward-looking statements.
Element Pointe Advisors is an SEC-registered investment adviser located in Miami, Florida. Any references to the terms "registered investment adviser" or "registered," do not imply that Element Pointe Advisors or any person associated with Element Pointe Advisors has achieved a certain level of skill or training. For information pertaining to the registration status of Element Pointe Advisors, please contact the United States Securities and Exchange Commission on their web site at www.adviserinfo.sec.gov. Element Pointe Advisors limits the dissemination of this general information regarding its investment advisory services to consumers located in the United States.